07/12/2020
LINGUA JURA launches its online client platform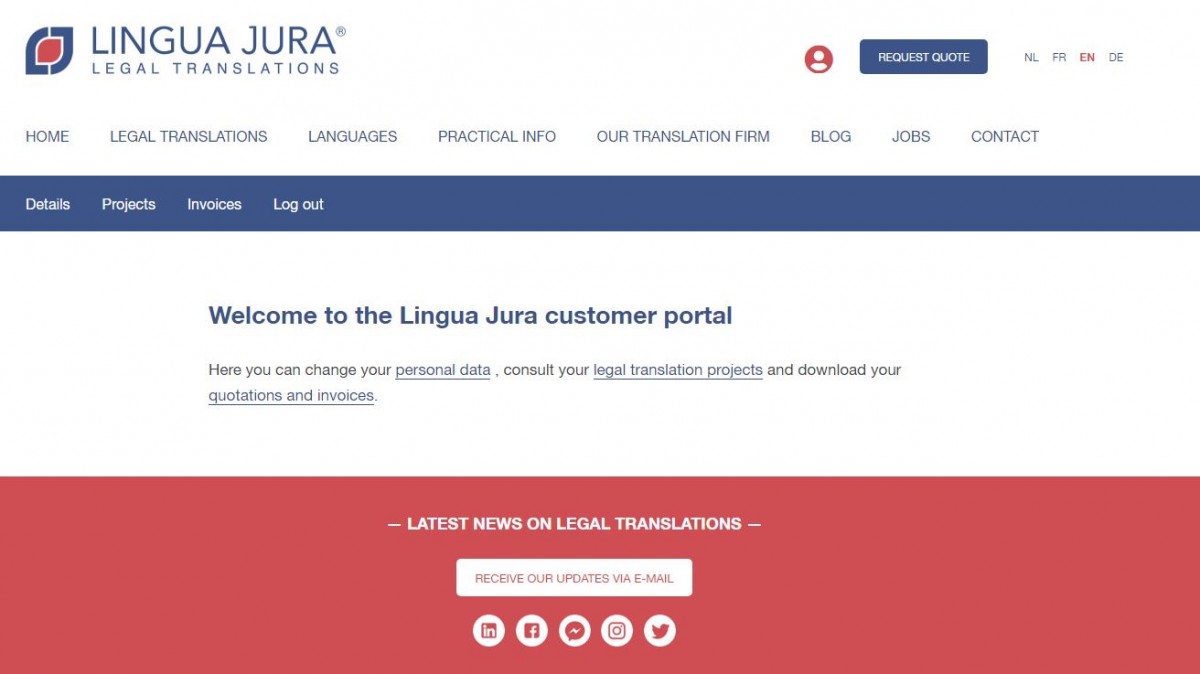 Lingua Jura continues to develop its digital offering: a few changes were made to the website earlier this year. You can also now consult the website in our third national language.
At Lingua Jura, we always aspire to provide the best possible services, including digital services. To round off the year nicely, we are proud to announce that we have released our client platform.
On this client platform, you can consult at any time all the key information relating to your legal translation projects. This includes quotes, past legal translations provided and the corresponding invoices. New functions will be added to this client platform at a later date.
You can request your login details via our website by clicking on the logo to the left of the "Request quote" tab.
If you have any queries, you can of course always contact us through the usual channels: call #TeamLinguaJura on +32 (0) 56 60 64 68, send an email to legal@linguajura.be or visit our website.
Please don't hesitate to contact us if you wish to use this practical client platform or if you have any queries regarding it.
#LinguaJura #AllWeTranslateIsLegal #LegalTranslation #Waregem #Website #ClientPlatform #ProvisionOfServices #Digitalisation